Locally owned and serving our community since 1986. Eastern Design Windows and Doors provides for new construction or renovation projects. We offer replacement window and door systems. We carry glass, aluminum and vinyl railings. We have samples of vinyl and aluminum fences also. Check out our line of vinyl decks, structural and decorative columns and posts.
We now carry outdoor arbors, rolling shutters, window shutters, skylights, and door hardware. When we say we offer Specialty Products we mean if you have seen it or you have an idea let us know and we will see if we can source it out for you. The sky's the limit for our customers!
For any of our products, we can provide it for you to install or we offer experienced installation teams.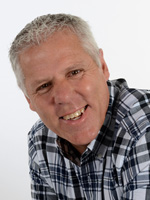 Brian Garrard is the owner and operator of Eastern Design Windows and Doors. He worked for the company for a few years and liked it so much that when the opportunity came, he bought it.
Brian believes in the products he sells. He deals with the manufacturers personally, to make sure he sells only top-quality products. While providing products to the homeowner, he also is the supplier for several local contractors and builders.
Brian is also very active in the community. He has been a long-standing member of the Quinte Home Builders Association and recently served 3 terms as President of the QHBA. He is also a member of the Belleville and District Chamber of Commerce. In his free time, Brian has volunteered for the United Way of Quinte, Operation Red Nose, The Children's Safety Village, The Quinte Children's Foundation and various other projects and events.
Brian believes it is not enough to work in the community, you need to be part of the community as well.
He is married with 2 children and proud to be doing what he loves to do, every day at Eastern Design.